L2Java - Lineage2 Interlude Servers

Follow us on Facebook, here we publish news/updates more often!
Server successfully started the new season
By Dreigas (22 Sep 2023)
Lineage2 Interlude L2Java 5000x PVP server successfully started the new Autumn season!
* In this season we added better class balance.
* New Olympiad anti-feed protection and other features
* The Olympiad Manager will find your better opponent.
* Ant other bug fixes
Remember, The Olympiad battles will start on Monday.
For the first week allowed only Giran and Aden castle Sieges!
Have a good game!
New 5000x PVP server season
By Dreigas (12 Sep 2023)
Hello players!
We wish to announce, that this September 22 day at 6 PM (GMT +3) after almost 3 months L2Java 5000x PVP server will start the new autumn season!
Currently, we have a to-do list with class balance and working on it, Soon we will announce an updated list. :)

Have a great time with us!
Fixed some important bugs
By Dreigas (02 Jul 2023)
Hello guys,
Today we fixed some important bugs with weapon augmentation (now no more errors and equipped weapons can be augmented)
Deflect arrow bug (still can be bugged, but only for 1-60 seconds, and then bugger will be kicked!)
We successfully started new season
By Dreigas (30 Jun 2023)
Hello, we successfully started the new season, have a good game :)
We left one mistake if you try to augment the gun when wearing it, you will be disconnected, the problem is already fixed, but need a server restart, but now we will not make it! :) Restart will be at night!
Left only some hours until new season
By Dreigas (30 Jun 2023)
Hello players!
Left less than 7 hours until the new Lineage2 Interlude L2Java 5000x PVP server season! This season seems will be more interesting, we waiting for some great players!
For now, we activated extra protection for our website and server from any attacks to start a new season without any problem! :)
Also, we made some important updates on class balance (EE, PRP, and other classes). Soon these updates we will announce.
Also, we fixed an important bug with stat stucks, so the game will be more clear, and all bugs, which we know are fixed too! :)
We wish to remind you that first-week castle sieges are available only for Giran and Aden Castle Towns!
Olympiad battles will begin on Monday!
So have a great time with us!
New 5000x PVP server is comming this month!
By Dreigas (19 Jun 2023)
The new 5000x PVP server season will start on the 30th (June 30, 6 PM, GMT +3) of this month! We can safely say that the server is currently the most improved during its entire existence (since 2007). All known bugs have been fixed, and the class balance is really good, although not amazing yet, but we are still working on it. :) It is also protected against DDOS attacks and various malicious software (phx, adrenalin, etc. (we use the most advanced protections currently available on the market)). 15+ Internet lines are also installed, so players from all over the world can choose the most suitable one with the lowest ping. :)
We remind you that we don't have wipes as a PVP server very often, we do them every ~3-4 months and it's been like this for several years!
Also, the number of players is increasing every season and we hope for even greater interest in the coming season!!!
Soon there will be more information about various updates because that's what we're working on right now!
See ya! :)

New static event times
By Dreigas (24 Nov 2022)
Hello L2Java players,
We wish to announce, that all L2Java events now have static times, soon we will add more events, so times in the feature can be changed and we will update this new with times.
Server timezone GMT +1
TVT Event: 01:00 05:00 09:00 13:00 17:00 21:00
Invasion Event: 03:00 07:00 11:00 15:00 18:30 23:00
Chaos Event: 02:00 04:00 06:00 10:00 14:00 16:30 18:35 22:00
New TVT zone and other updates
By Dreigas (19 Oct 2022)
Hello L2Java players
As promised, we found a great place for the TVT event (thanks to our players for their help too), and we updated and improved the event itself! We still have more ideas for this event, but they will be implemented in the future because now we have other, more important work with the
L2Java PVP
server! waiting for when it will be done!
We are moving forward with the class balance, which by our players' words already now is pretty good. And we are happy to receive more and more new faces on the server!
And of course, added other updates.
Some more info can be found on our facebook fan page!

Have fun!
About last week
By Dreigas (15 Oct 2022)
We have some news and I'll try to keep it all short. In the last week, together with the new L2Java GM (GBgb), we spent a lot of time on class balance and the results have already started to cheer up our players!
I'm happy when I start to see old faces coming back! And we will continue this job! But we're also beginning to improve other aspects of the game too, everything is happening one after the other!
I think the coming weeks will be even more fun in castle sieges, also we will start returning for classes skills that should belong to them, like heals for healers not only at Olympiad battles.

Some good news!
By Dreigas (05 Oct 2022)
Good evening players,
We have some good news. :) We announce that a new and active GM has joined the L2Java team, who is already working on the balance of classes on the server. GM's nickname on the server is GBgb, you can write to him in the game and get to know each other :)
We have also added a new feature to our page, from now on everyone can add their live streams to our L2Java page! Broadcasts will be automatically deleted from the page as soon as you finish broadcasting on the Twitch page.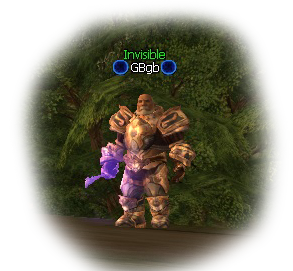 Have a good rest of the evening! ;)
Server and website maintenance was finnished
By Dreigas (20 Sep 2022)
Hello,
We finished server and website maintenance. :) Many of you probably recognize our website designs and old memories comes back? Huh, ok!
We decided to use the previous L2Java web design, but the page engine itself is completely newly written by our team and you can already notice some innovations and speed, and there will only be more of them in the future! For your security, we have also started using SSL certificates to encrypt the traffic between you browser and our server to feel much safer ;) ! Added some public player statistics and etc... Just look around.
And now let's talk about the new L2Java 5000x server season! The website is almost finished and we will start updating our 5000x server! these days you will see more updates from the Lineage2 server side! And the new 5000x server season we planning this September 30, so we have more than 9 days to be ready!!!
Good luck!
L2Java team.